100th Anniversary Celebration Events
October 1st - 24th, 2021
Below are the events for our 100th Anniversary Celebration! This page will be updated continuously as more is published.
Celebration Banquet
Friday, October 15th at 6pm | Tickets: $20
D.C. Center | 11830 Stonegate Drive, Omaha, Nebraska 68164
Join us as we celebrate God's providence in grand fashion! Our guest speaker is Rev. Dr. France A, Davis, Pastor
Emeritus of Calvary Baptist Church of Salt Lake City, Utah.
To purchase a ticket, please see Sis. Virginia McDowell Sunday's after Morning Worship.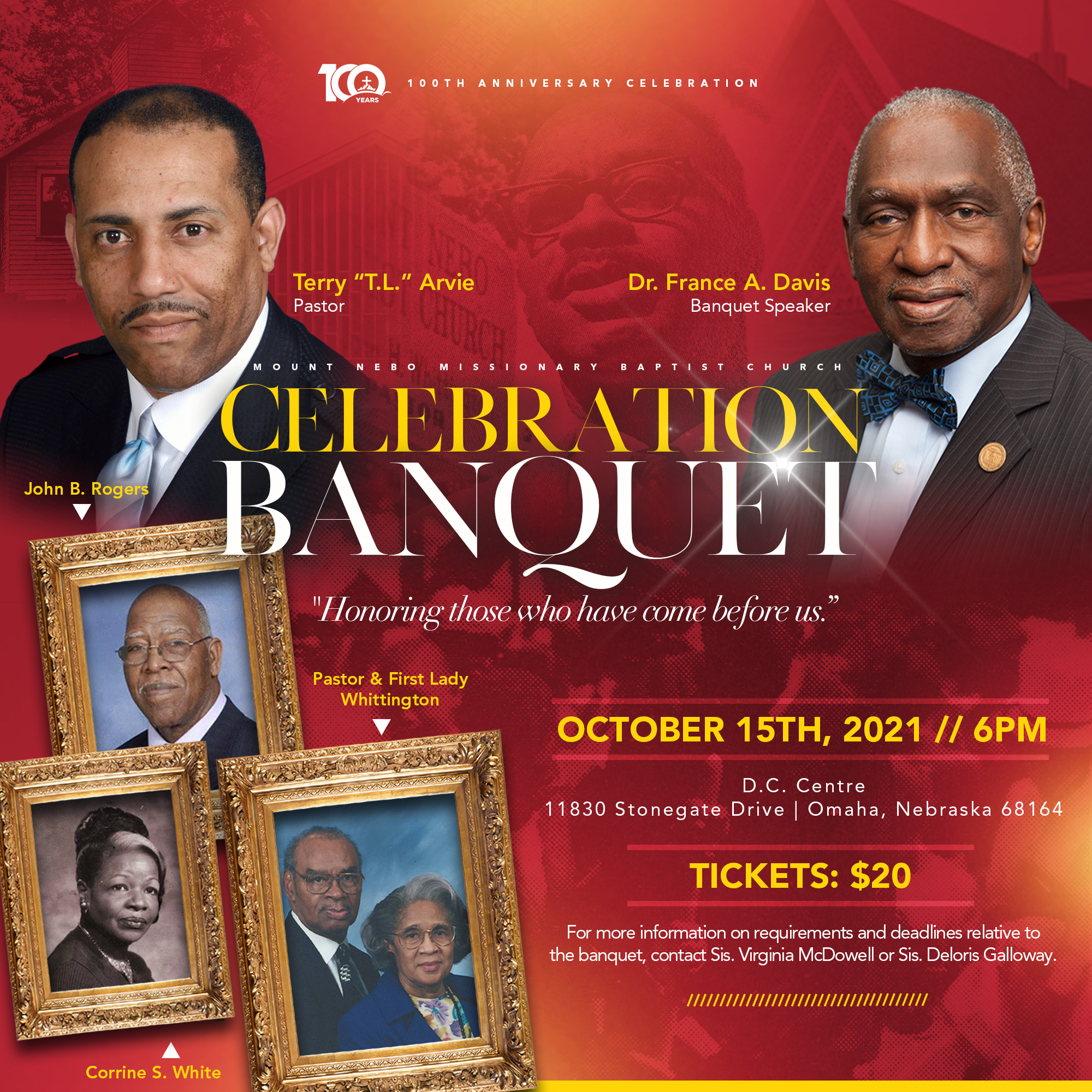 A Night of Worship: 100th Anniversary Celebration Concert
Saturday, October 23rd at 7pm | Doors open at 6:30pm | FREE ADMISSION
Sanctuary | 5501 North 50th Street, Omaha, Nebraska 68104
Join us as we celebrate God's providence in musical fashion! Our featured guest is the incomparable Kierra Sheard - Kelly of Detroit, Michigan! We will also be blessed by our own, The Arvies, Tammy Jordan of Kansas City, Missouri, The MNMBC Reunion Ensemble!